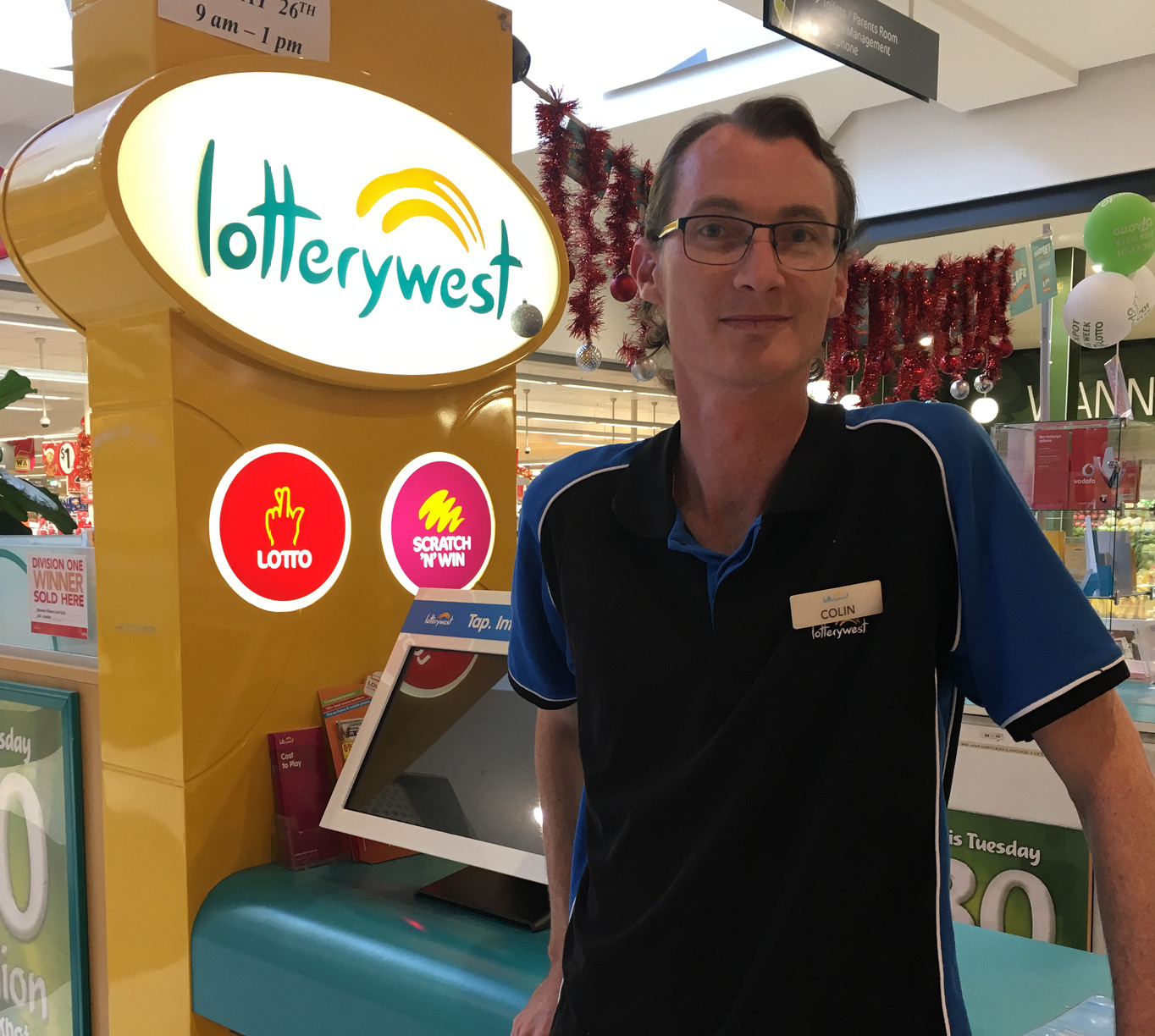 COLIN
Wanneroo Winners Lottery Kiosk
What's really popular right now?
Set for Life.

.. and what's your favourite thing in store at the moment?
Our new self serve lotto terminal.

How long have you been working here?
Nearly 20 years.

Are you a big or small crew - how many of you work there?
A team of 7/8

What's the best part of your job?
When I tell a customer that they have won a lot of money, and the staff I get to work with.

What are your interests in life? Any hobbies, interests or mad obsessions?
Formula 1, Cricket and the Perth Wildcats.

So, do you think your shop or service helps make customers' lives easier? If so, tell us how:
When customers have a good win and they tell us that pays for a big bill they've just received.

Do you have local customers you know by name, or like to have a chat with?
We have hundreds of loyal customers we know by name.

What is the funniest or most unusual request you've ever had from a customer?
A customer once wanted a kiss.

What do you think makes Wanneroo Central a great community and/or good place to shop?
Hundreds of undercover parking bays.

Name two things you like most about working at the centre?
The variety of good retailers and the exciting additions coming later this year.

Do you have a fave time of year in the centre and if so why?
Christmas and the end of year Megadraw.