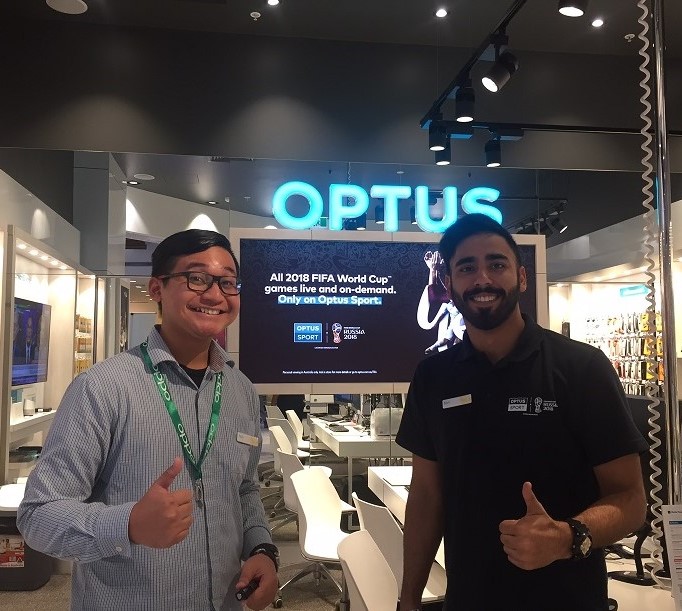 FARIS
Tell us a bit about your shop or service:
We provide customers with up to date plans on mobiles, internet, tablets etc. We do our best to discover the customer and to provide them with the best plan to suit their needs.
What's in season or really popular right now with shoppers?
Currently there is a promotion on the hot iPhone 8, iPhone 8 Plus, Samsung S9 and Samsung S9 Plus, plus all the latest models.
… and what's your favourite thing in store at the moment?
All our team members giving good vibes in the store!
What's the best part of your job?
Helping customers out with finding a suitable fitted plan to accommodate their daily life
What are your interests in life? Any hobbies, interests or mad obsessions?
I like capturing awesome video & photos on my drone, but I'm obsessed with tropical house music. Bani loves his car and Allan has a mad obsession with Soccer - his team is Arsenal!
So, do you think your shop or service helps make customers' lives easier? If so, tell us how:
Service for sure because the way we interact with customers makes them comfortable speaking with us. The very moment of them entering the store with a warm welcome. There are customers coming in with a huge bill, for multiple reasons, we do our best to in order to sort out the problems and have them leave with a solution.
Name two things you like most about working at the centre.
The regular customers. Busy rush hours.
Do you have a fave time of year in the centre and if so, why?
Christmas season because that is the busiest time leading up to December!