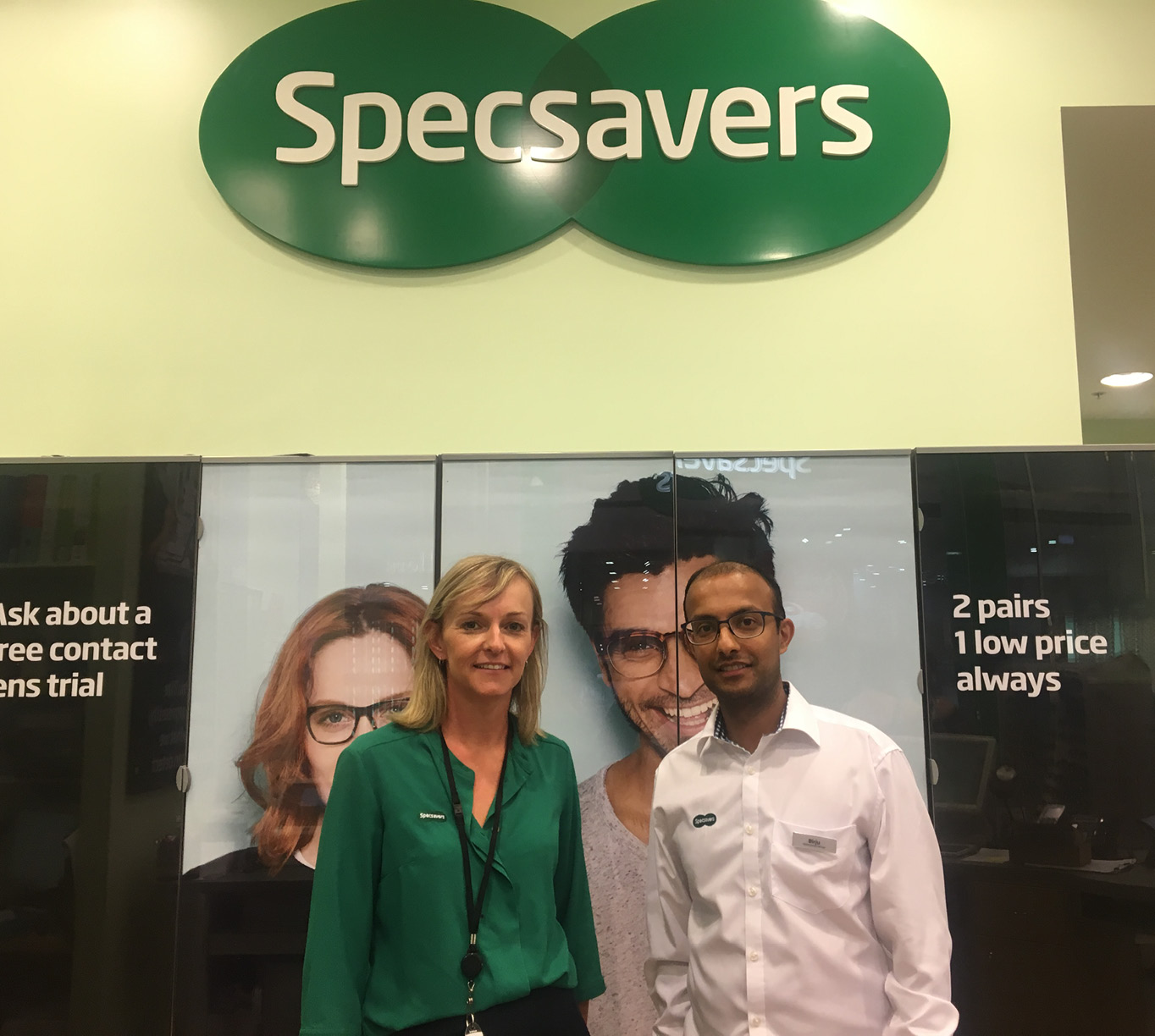 KIM
Tell us a bit about your shop or service: we're an optometrist.

What's your favourite thing instore at the moment?
Balmain range of frames.

How long have you been working here?
7 1/2 years.

Are you a big or small crew - how many of you working there?
10 staff.

What's the best part of your job?
When someone collects their glasses and improves their quality of life.

What are your interests in life? Any hobbies, interests or mad obsessions?
General socializing with family and friends...and exercising.

So, do you think your shop or service helps make customers' lives easier? If so, tell us how:
Yes, cost is affordable for everyone. Glasses start from $39.

Do you have local customers you know by name, or like to have a chat with?
Yes, many have been coming since we opened.

What is the funniest or most unusual request you've ever had from a customer?
One customer wanted to take home our Kylie cardboard cut out.

Name two things you like most about working at the centre?
It's a small community centre and we love getting to know customers personally, which isn't so easy in the bigger centres.