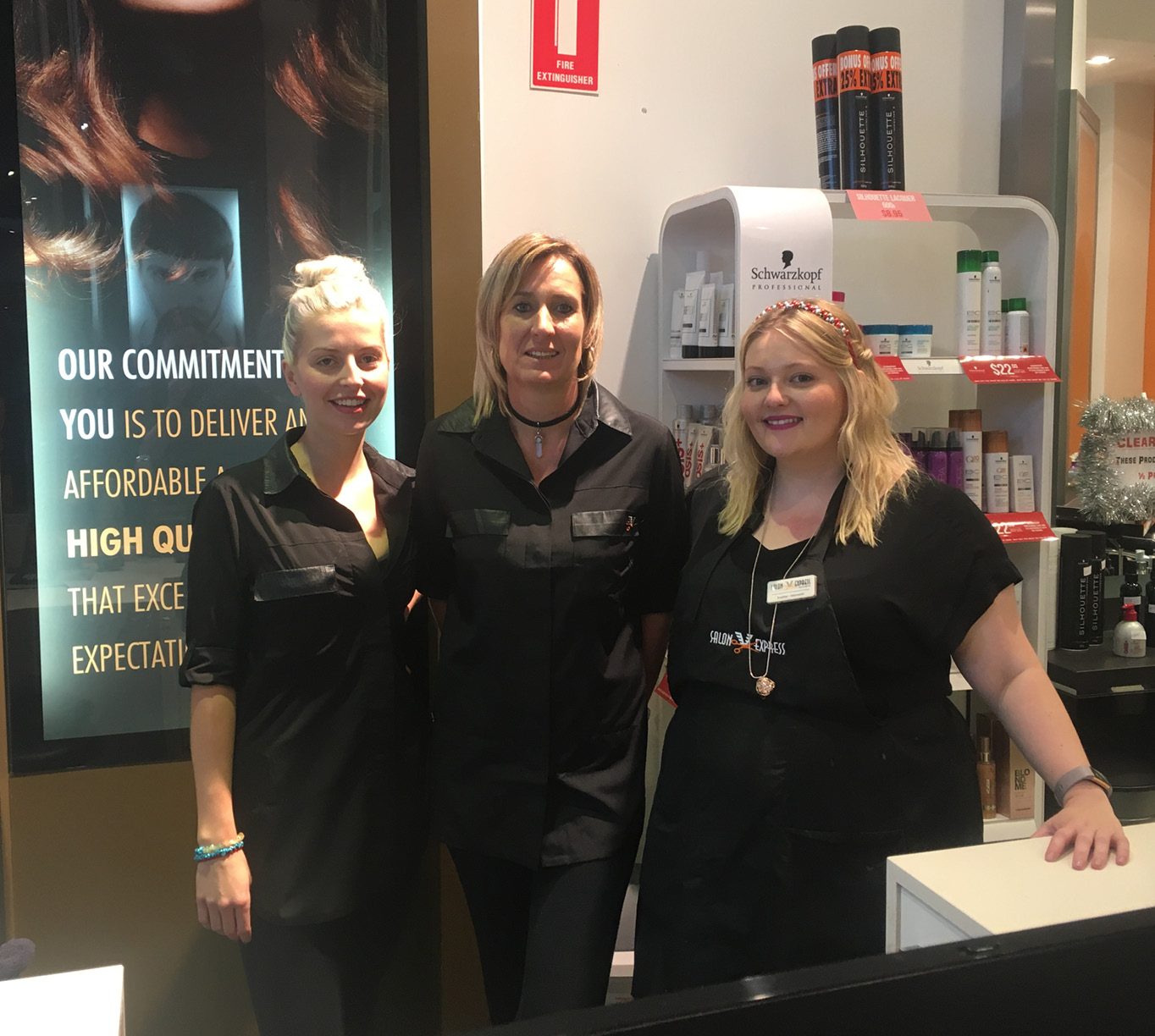 TANYA
Tell us a bit about your shop or service: we offer affordable, accessible hair services that exceed our guests expectations. The best part is that you don't need to make an appointment.

What's in season or really popular right now with shoppers?
Fashion colours and our obsession with unicorns is at an all time high.

What's your favourite thing instore at the moment?
The great price of our Schwarzkoph Duo Packs at only $32.95...shhh they're left over from Christmas, I may have got a bit excited with the order.

How long have you been working here?
9 months

Are you a big or small crew - how many of you working there?
A close crew of less than 10.

What's the best part of your job?
Seeing our customers happy and the good banter we share in the salon.

What are your interests in life? Any hobbies, interests or mad obsessions?
I'm a self confessed crazy cat lady (rescues only though).

So, do you think your shop or service helps make customers' lives easier? If so, tell us how:
Absolutely! We have the joy of being able to transform lives in so many ways. Big and small!

Do you have local customers you know by name, or like to have a chat with?
Yes, so many and the girls are always asking each other 'where's this person or have they seen such and such lately'. I love how everyone personally cares for 'their clients'.

What is the funniest or most unusual request you've ever had from a customer?
Request for mullet cuts are always good for a giggle, we call it 'The Moo-ley'. Business up front and party at the back.

What do you think makes Wanneroo Central a great community and/or good place to shop?
The size of the centre! Everything you need without all of the hassle.

Name two things you like most about working at the centre?
Muffin Break! The great service and great coffee.

Do you have a fave time of year in the centre and if so why?
Definitely Christmas. I love the craziness and good cheer that the season brings.