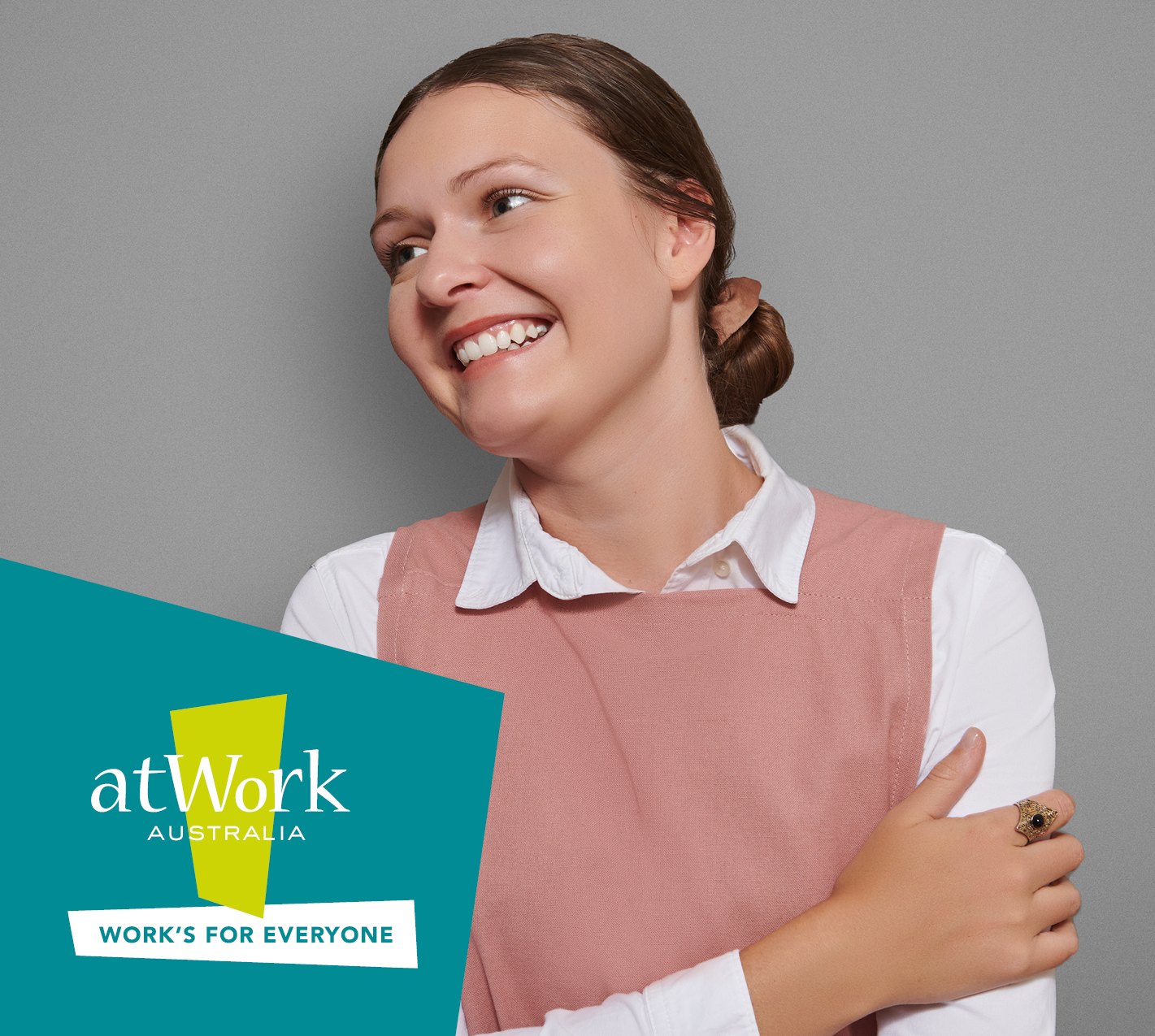 atWork Australia
Every year, we help thousands of people living with disability, injury or health condition find meaningful work.
Work that reflects your interests and goals
Work that matches your abilities and skills
Work that helps you get what you want out of life
When you choose atWork Australia as your Disability Employment Services (DES) provider, we start delivering the services you need straight away. We work together to meet your goals with a truly individual approach, putting your needs front and centre. We are your Job Coach, your advocate and your partner as you find the right job for you.
Call us today on 1300 080 856 or enquire online atworkaustralia.com.au/disability-employment-services/
If you are an employer
We support Australian businesses of all sizes, in all industries. We partner with you to help meet your talent needs by recruiting people living with disability, and we offer ongoing support to help them stay in the job.
Here at atWork Australia, we believe that everyone deserves the opportunity to enjoy meaningful work and that Australian businesses deserve to access the full talent pool. Just some of the ways we support employers include:
Wage subsidies for businesses
Free recruitment service for business including pre-screened, ready to go candidates
Diversity and inclusion strategies
Support to access any Government funded workplace adjustments
Call us on 1300 192 638 today to speak with one of our employment consultants and learn more about how we can help you quickly and easily recruit talented people who will prosper in your businesses.
Wanneroo
Open: Monday to Friday 9 to 5
https://www.atworkaustralia.com.au/our-des-offices-2/wa/disability-employment-services-wanneroo-wa/