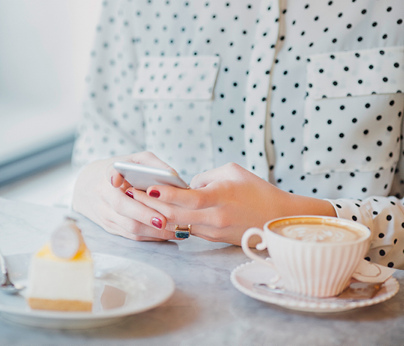 EVEN OUR WIFI WELCOMES YOU BACK
FREE centre wide WiFi is available at Wanneroo Central!

To access the FREE Wi-Fi at Wanneroo Central follow these steps:

1. Ensure that the wireless signal is activated on your smart phone or laptop.

2. Go to the wireless network list in the setting on your device

3. Select "@Wanneroo Central FREE WiFi" from the wireless network list. Connect to this network.

4. If this is your first time using the Wanneroo Central FREE Wi-Fi, a web browser page will open.

5. On the welcome screen you will be prompted to enter your details and accept the Terms and Conditions to access the FREE centre-wide Wi-Fi. The Terms and Conditions must be accepted before you can use the service.

6. Once you have entered your details and accepted the Terms and Conditions, your FREE Wi-Fi will be enabled. Your FREE service will be enabled whenever you visit Wanneroo Central.

Just another way that Wanneroo Central is making your shopping experience even more convenient!