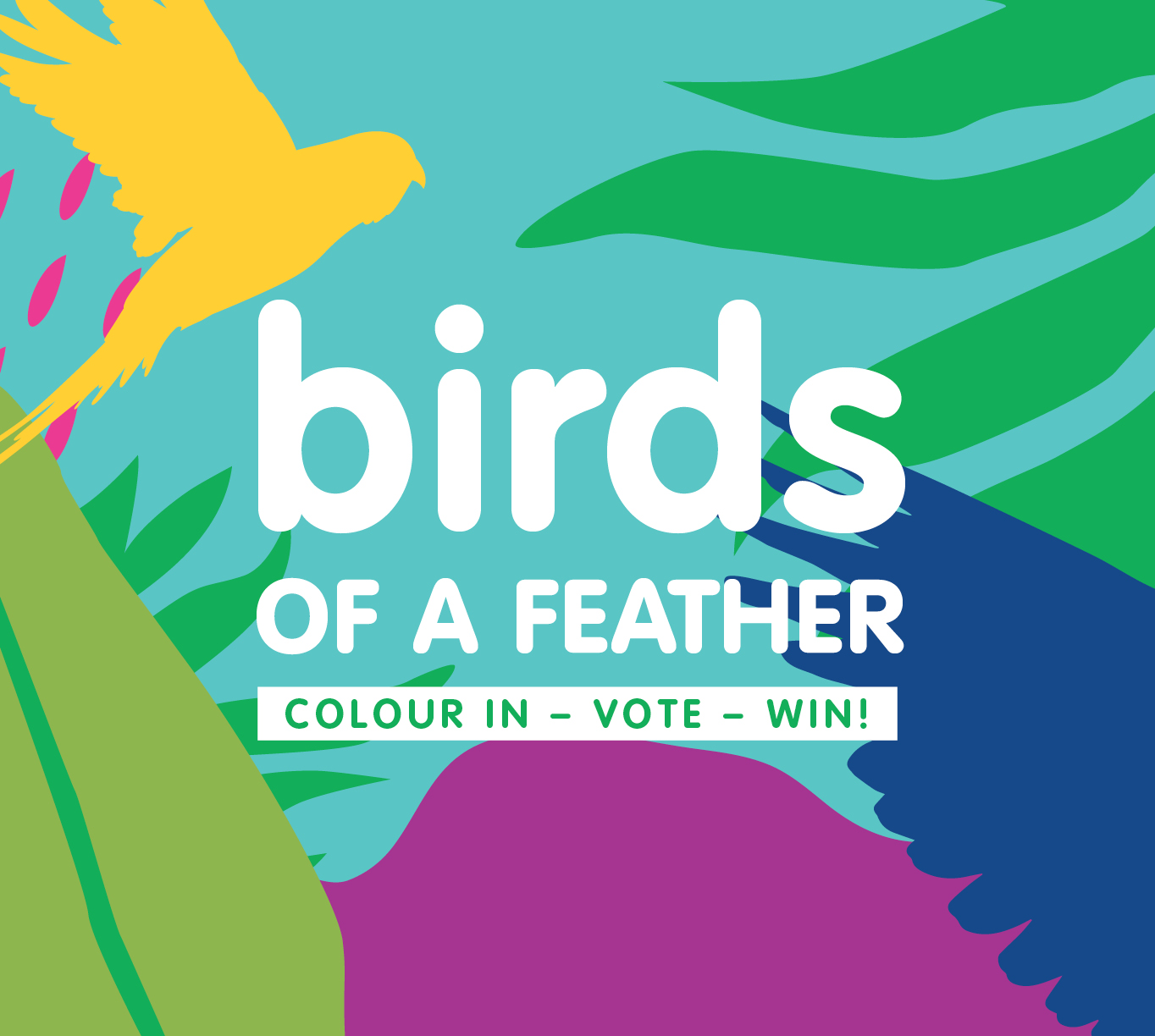 Birds Of A Feather
26 February, 2021-28 March, 2021
Flock to our kids' art competition to design and colour in your budgie for a chance to win a share in $1K in prizes!*
COLOUR IN
Pick up your budgie colouring in entry sheet in centre or download your copy here. Complete your budgie with your very best and most colourful design and submit it to the entry box (located near Kmart) to enter to win! Don't forget to make sure you complete your details on the reverse of the page! Entries open from 26 February – 21 March
VOTE
A very special panel will pick 12 talented winners! Who will all receive a $50 Cash Card to spend at Wanneroo Central! These design will then be uploaded to the Wanneroo Central Facebook page for our community to select 1 overall winner. The selected top winner will receive a $500 Cash Card to spend at Wanneroo Central. Facebook voting open from 25-28 March.
WIN
All 12 winners will also have the opportunity to transform their entry into a colourful sculpture that will be displayed around the centre! The 12 winning gifted artists will be invited to attend a workshop in centre with artist Samantha Prentice to refine and paint their designs for display in our trees and gardens!
Terms and conditions apply, click here for more details.